The journey of a thousand miles begins with a single step.
January 2022
Revolutionising kid's entertainment
The younger generations can now experience their favourite video content powered by Magycal OTT. Panda+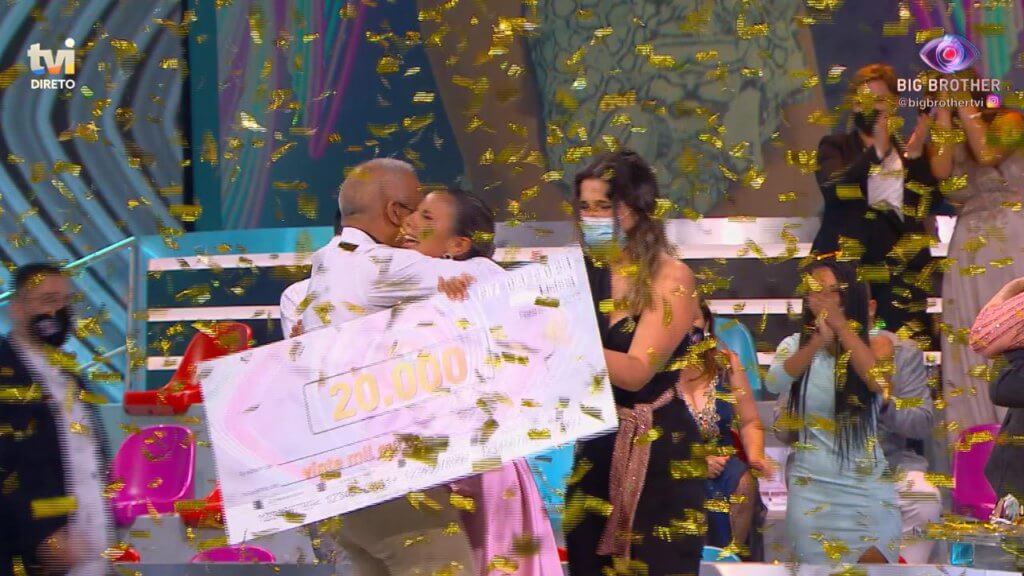 March 2021
The biggest number of votes in TVI's history
With our technology, the TVI channel has achieved the biggest number of votes in its history.
January 2021
Magycal & SPORT TV launch new apps for Apple TV and Android TV
We've launched new Apps for Android TV and Apple TV. Now, sports fans can enjoy a fully digital experience by using innovative features like live smart info or facial recognition.
December 2020
Begins a partnership where creativity and innovation have no limits.
Magycal and Kaltura join to deliver highly engaging OTT experiences.
September 2020
Reinforcing the security of our content
Content protection is one of the biggest concerns of our clients. Thanks to this partnership with Wowza, we can provide an engaging, interactive and secure environment — whether users are watching live or video on demand (VOD) content.
July 2020
It's MAGYCAL
Viva Superstars becomes MAGYCAL. After the first exciting and successful eight years we needed a new brand identity fully inline with our current strategy and future international expansion.
April 2020
A Legendary Show Becomes a Digital Sensation
The TV show that revolutionised the industry is back after 20 years. Featuring our latest interactive and monetising tools it becomes one of the biggest success cases of digital transformation of a television show.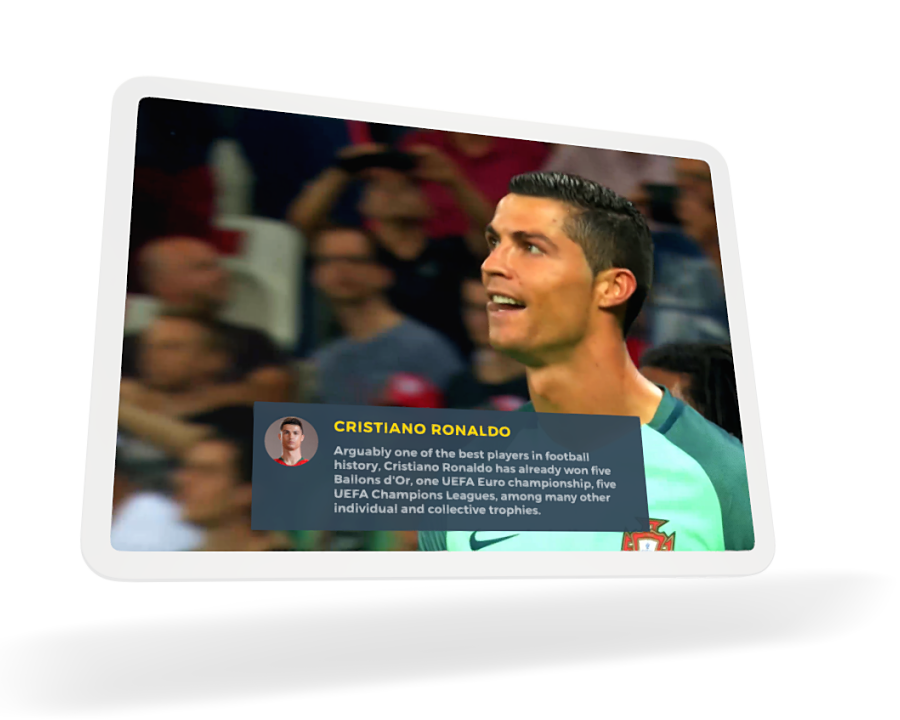 January 2020
Facial Recognition Meets Live Sports
SMART INFO comes alive on the SPORT TV DIGITAL HUB, providing intelligent notifications based on the real time analysis of the players' faces during live broadcasts.
November 2019
APDC Digital Business Congress
Viva Superstars is invited to present its success story at the APDC Digital Business Congress, one of Portugal's key annual events in the area.
October 2019
App of the Year
SPORT TV DIGITAL HUB wins the prestigious ACEPI Navegantes award for the best app of 2019 in the sports and culture category.
August 2019
The Golden Age of Television Has Arrived
Launch of the most innovative and engaging OTT on the market, the SPORT TV DIGITAL HUB. Developed for the leading Portuguese sports TV network, featuring groundbreaking innovations like AI-based live contextual notifications and personalised calls for action on key moments of a user's favourite matches.
March 2019
IT Consulting Part II
Viva Superstars becomes the strategic technical partner of Media Capital Digital, responsible for the development of all its mobile applications.
January 2019
Bringing Engagement and Monetisation to Live Video Streaming
Kick-off of LIA, Live Intelligent Agent, a joint project by Viva Superstars and Media Capital Digital, co-funded by Google Digital News Initiative.
September 2018
Euronext Techshare Kickoff in Paris
Viva Superstars is selected by Euronext for its Techshare program for European companies with high growth potential.
June 2018
Stepping Up to the Podium
The Podium app brings a new kind of entertainment for football fans appealing to both casual and hardcore users, featuring predictions, fantasy league, social competition, and rewards. It was developed for Sport TV, the leading Portuguese Sports TV Station, as the companion app for their premium football content.
February 2018
AI Powering Audience Engagement
In the new Secret Story 7 app artificial intelligence technology is used to revolutionise how viewers engage with the TV show, with outstanding results.
May 2017
IT Consulting Part I
Viva becomes the strategic technical partner of IOL Negócios, a pioneer company in the Portuguese Internet arena.
February 2017
It's Time For Talent Shows
Crowd sourced content, social listening features, and exclusive tools for star users, turn this new talent show format into a thrilling sandbox of innovative user experiences.
November 2016
Web Summit 1.0
Lisbon welcomes Web Summit for the first time and Viva Superstars is selected by the organisation to showcase at the event. We have been showcase every year since then.
October 2016
The First Rebranding
Viva Superstars unveils their first rebranding with a totally different brand identity fully adapted to our vision and business at the time.
September 2016
Reality Shows Come Alive
Powered by Viva Superstars, Secret Story 6, one of the top reality shows in Europe, becomes a tremendous success on digital platforms thanks to innovative ways of engaging, retaining and monetising the audience.
April 2016
Live Events and Reality Shows Go Interactive
The famous Portuguese singer Agir gives a memorable interactive live performance with a large audience over the Internet, powered by Viva Superstars and Best Seat Music. At the same time, Viva Superstars partners with TVI and Endemol to create the most interactive reality show ever.
March 2016
The Ultimate Fan Experience
Viva Ronaldo's winner, a Ronaldo fan from Azerbaijan, officially meets and greets Cristiano in Leiria, Portugal.
May 2015
Talk Shows Reinvented
Viva Superstars lays the foundations of its television revolution by creating a new and captivating TV watching experience for Portugal's leading talk show.
December 2014
Building a Dream Team
On December 24th we hired our first non-founder employee, Diogo Cordeiro, who had just finalised his MSc in Computer Science at FCT NOVA. The date itself was promising and our first hiring grew up with us to become an incredible professional, always seeking excellence and fully dedicated and inline with Viva's goals.
December 2013
Viva Ronaldo Official Launch
Viva Ronaldo is officially presented and gets worldwide media exposure.
June 2013
Viva Ronaldo Is On
Viva Ronaldo is soft-launched with limited market exposure for an international audience.
September 2012
The Foundation
Viva Superstars (now Magycal) is officially founded in Lisbon.
September 2011
First steps
Viva Ronaldo's design and planning starts at Starbucks Belém in Lisbon. It would last several months fuelled by many cappuccinos, frappucinnos and choco muffins.
June 2011
So it begins
Eduardo and Pedro brainstorm on how to take Cristiano Ronaldo's powerful digital presence beyond social networks.