Let's put a ding in the universe. Together.
Love what you do. Do what you love.
Our vision has always been to allow people to connect and interact with their passions: what they watch, what they follow, what they love. We are constantly driven to create new forms of interaction with digital content and video streaming. Commit to quality, hard work, responsibility, and creativity are some of the core values that we hold dear in our DNA. If you share the same ideals, we would love to hear more from you.
Work with the Best
To create products that change the world, you need to have high exposure. And to achieve it, you need to work with the best. Since Magycal's foundation that we've been working with the best that sports and television has to offer, as they push us to deliver products that change people's lives.
The Latest Tech
To perform at the highest level, you need to work with state-of-the-art technology. At Magycal we're motivated to work with the leading tools in the market to increase our productivity and deliver great products, even if that brings changes to our daily workflow.
Trust and Happiness
We believe that trust and happiness are crucial pillars of a successful company. As we fully trust our team we give everyone the freedom to manage their daily routines to maximise happiness. Of course that with freedom comes greater responsibility but we know that you are up to the challenge.
Annual Bonus
Magycal's success is the result of great team work, high quality delivery, and strong individual performance and dedication. That's why we've been sharing our success with our employees and prizing their individual performance in the form of meaningful annual bonuses.
Spot Bonuses
We also prize employees who go above and beyond the scope of their role with Spot Bonuses. We know that you are always willing to help when needed you but we believe that exceptional performances should be rewarded.
Healthcare
We provide a quality healthcare insurance that keeps you safe and sound on your daily life.
Parenthood
A new addition to the family is always a moment of joy, so we're happy that you fully enjoy your parental leave. Furthermore, we help you to support the kindergarten expenses with a monthly check.
Daily Meal Allowance
In Portugal every employee has the right to receive a daily meal allowance. But we go over the top paying you 60% more so that you can maintain a healthy and balanced nutrition.
Informal and Fun Environment
Picture a workplace where: people have fun at work, go lunch together, play PS4, no dress code is required, weekly discussions of sports and TV events start the day, among others. Have we already mentioned that once in a while we recorded an amusing web series of our work and that the clients loved it?
Conferences and Workshops
Like Albert Einstein once said, when you stop learning, you start dying. And an excellent way of learning, is to attend conferences and workshops, whether they are remote or in-situ. We encourage collaborators to suggest new events to attend, and we help them to cover their expenses when attending those events.
Board Game Nights
Everybody likes to play, so when possible we organize board game marathons so we can sit back and relax together! We have a few favorite games, but we love to try new ones, so feel free to bring yours!
Out of the Office Activities
We organise frequent out of the office activities for the team like informal lunches, thematic dinners, escape rooms, sport events, gym classes, and outdoor events, among others. And we are always open to new and exciting suggestions!
Location
Magycal's headquarters location was carefully selected. Our offices are located at Madan Parque, an award-winning Science Park located next to NOVA School of Science and Technology, a leading university. We can easily reach Central Lisbon in 15 minutes and the famous sunny Costa da Caparica (Lisbon South Bay) beaches are only 5 minutes away from our office! That means you can have lunch in the sun, do some surfing, swim in the ocean, or just relax and enjoy the breathtaking views. Moreover, our office is located within the future "Portuguese Silicon Valley", a huge development project that has just been announced.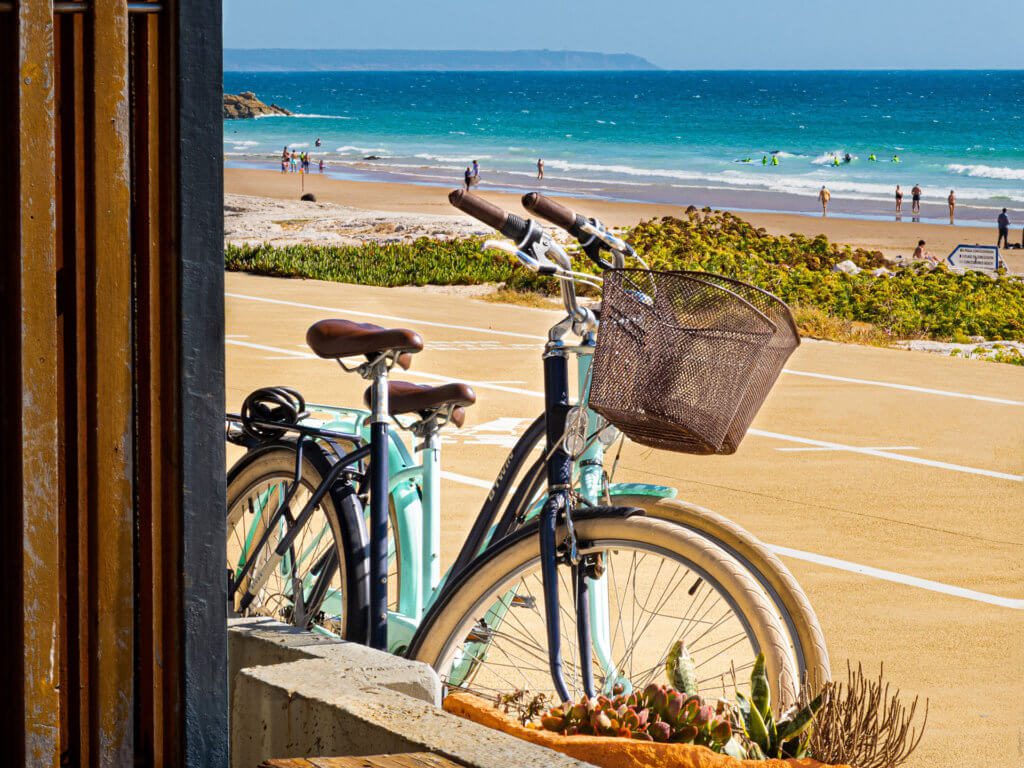 We're always on the lookout for individuals who are passionate about their digital careers and share our culture values. If you don't find the opening that you seek, feel free to surprise us with a spontaneous application.
We are looking for an amazing, gifted and hard-working Digital Designer to expand our team and bring our products to new markets and clients.
Read More >
Our software engineering team is expanding, and we are looking for talented software developers to help us build the next generation of websites and applications for television and live events.
Read More >
Are you willing to work with our dream team? 🙂 Be proactive and send a spontaneous application!
Read More >